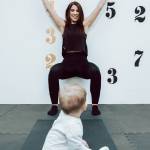 Key benefits of one-to-one post natal fitness training:
Train in our private, female-only fitness studio (free parking onsite) or in the comfort of your own home
Childcare is not an issue (babies can be present with you in sessions)
Train on a day and at a time which suits you
Access extra guidance for specific goals/needs
Access support outside of the sessions via emails to your trainer
Follow your video home-workouts between sessions
Why choose an FFA Personal Trainer?

All of our Personal Trainers are:
Highly knowledgeable and experienced
Hold an absolute minimum of a Level 3 Qualification in Personal Training
Fully qualified in specialist pregnancy & postnatal fitness
Undergone extensive, CPD training in our specific training methods
DBS checked, first-aid qualified and insured
Friendly, patient, supportive and empathetic
How long is the post natal fitness training programme?
Our 1:1 Postnatal training programme (Rehab 4 Mums) is delivered over 8 weeks and has been developed by our master trainers at the FFA, Robyn Ablott and Claire Gregory – both highly experienced, pre/postnatal exercise specialists and Musculoskeletal Rehabilitation Therapists (MSc.) All of our FFA Specialist Trainers follow this safe, progressive programme with their 1:1 clients, adapting the programme where necessary to suit each client's individual needs/goals and limitations.
Strengthen your core foundations and pelvic floor whilst also working towards whole body strength and fitness.
Safe, cardio exercises
Postural correction exercises
Mobility work
Whole-body strength training
Core/pelvic floor rehab
Breathing/relaxation techniques
Nutritional advice
How do you follow our post natal training outside of the 1:1 sessions?

Between weekly 60 min 1:1 sessions with your PT, you will be given home workouts to complete and breathing/pelvic floor training to practice. You will be provided with real-time videos of all workouts to ensure that you remember the correct technique.
What is the cost?
The total cost is for the full 8 week post natal training programme includes:
8x 1:1 sessions
All home training videos
A resistance band (to keep)
Nutrition pack and support outside of sessions via txts/email to your trainer
Studio-based delivery = £295
Mobile-based delivery = £320
If you would rather pay the total cost over two instalments, we do allow clients to pay half the cost on booking and then the remaining balance 4 weeks into their training.
If you would like to lower the cost of your training, we also offer joint Postnatal PT for two mums. Please email us at [email protected] to ask for further details on this service.
We also offer a FREE Walkin'Talkin' Mums™ class March – October in various locations. Register here to be notified when bookings for these sessions open.