As a personal trainer (and lover of not making an effort) I spend most of my time in a pair of gym leggings! Over the years I have spent a small fortune trying out different brands that promise to shape my bum, sculpt my thighs, stay up when I bend down, wash like new and most importantly for me – not show my arse when I squat!
I thought I would do a little review on my top fitness leggings and score them on what are the most important features for me….and hopefully you too:
*Value for Money
*Comfort
*Squat Proof
*Wash well
*Stay up
Gymshark Flex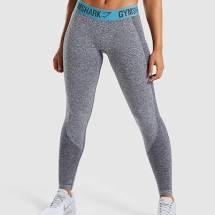 Value for money: £32.00  – Although more expensive than your average gym leggings, these are mid-range price but they do offer a 10% student discount!  They look great and have contour shading to flatter your physique!
Score: 3/5
Comfort:  I love a pair of leggings that feel quite tight (not cutting of circulation tight – just firm)  on the legs/bum and these do just that.  They sit at just the right height on the waist and there is also an option to purchase a high waisted version if you prefer. 
Score 5/5
Squat Proof:  The flex leggings are definitely squat proof!  There is absolutely no way you are seeing through these pants no matter how much you bend, squat or lunge!
Score 5/5
Wash Well: I was a little disappointed with how they washed. In between the thighs at the top of the pants, they bobbled slightly after the first wash and this surprised me.
Score 2/5
Stay Up: There is nothing worse when you are running or working out and you have to keep stopping to pull your pants up. Luckily, the flex don't give you that problem – once they're on they are not coming off unless you want them to!
Score 5/5
Total: 20/25
Primark x AliceLiveing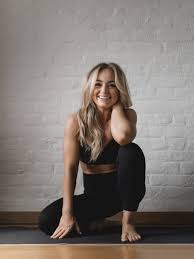 Value for money: £10 – Absolute bargain in terms of value for money!  Really great quality legging for the price.
Score: 5/5
Comfort:  Again, like the flex, these are a nice tight fit legging, giving a nice shape to the leg/bum.
Score 4/5
Squat Proof:  These are quite thick leggings, which for £10 I was really surprised at and like the flex there is no chance of seeing through them during a squat!
Score 5/5
Wash Well: These have washed really well and I have had them for about 6 months now – bearing in mind I wear them regularly, they still look brand new!
Score 5/5
Stay Up: The only downside to these pants is I do feel like I have to keep pulling them up! Maybe it's the sizing – I think next time I will try on the 8 and the 12 and have a little mini workout in the changing room to see!
Score 2/5
Total: 21/25
Fabletics – Salar Leggings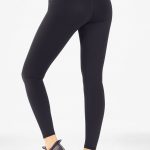 Value for money: £24 for 2 pairs  – I really think Fabletics is great value for money on gym leggings, however I totally get that the subscription does put a lot of people off purchasing from here.  I was initially reluctant but decided to give it a go.  I set a reminder each month (on top of the reminder that Fabletics send out) so I could freeze or cancel the subscription that month if I wanted to. To be honest, most months I purchased something as I could get a full fitness outfit for the £42 which to me is good value for a top and leggings.   However, totally get that for some people being tied to the subscription is a turn off.
Score: 3/5
Comfort:  I have about 10 pairs of Fabletics leggings and every single pair is really comfy to wear either for chilling at home or working out.   
Score 5/5
Squat Proof:  All of the leggings I have bought from Fabletics have been squat proof, that's why for £24 for 2 pairs it is a bargain.
Score 5/5
Wash Well: All the Fabletics leggings have washed well without bobbling, fading or going see through.
Score 5/5
Stay Up:  These leggings are a great comfort fit and sit a little big higher on the waist.  They have a thick waistband that feels secure and stays up once on, no matter what exercises you are doing.
Score 5/5
Total: 23/25
Decathlon Domyos – 120 Leggings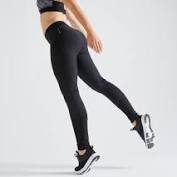 Value for money: £10.99 – Another absolute bargain! I hadn't planned on buying these leggings but split a coffee all over myself in the car and so nipped into Decathlon to buy a cheap replacement pair. At the time, I didn't realise how much I would love these leggings.    
Score: 5/5
Comfort:  These leggings are so soft and comfortable to wear! They have a small pocket on the side which is great if I'm out running as it is the perfect size to keep my phone!   
Score 5/5
Squat Proof:  These leggings are (were) squat proof – however, I've had them over a year now and they're just starting to thin a little and show a bit of thong when I squat! However, at £10.99 (less than £1 a month) I'd take that any day.
Score 4/5
Wash Well: These leggings have washed really well and kept their colour and elasticity – until recently, when they are now starting to be a tiny bit see through when I squat – not bad enough that I won't stop wearing them.
Score 4/5
Stay Up: Once these pants are up, they're up and they won't come down during a run or a workout.
Score 5/5
Total: 23/25
Just to point out – I would recommend ALL of these fitness leggings and own at least one pair of all of them!  However, having scored them this is my order:
Let me know what your favourite gym leggings are.
Claire x