Post Natal Training
The Mummy Tummy Method is a holistic health and fitness programme created by mums, who are highly qualified and experienced in post-natal fitness. All of our Personal Trainers are qualified in this specialist method and are licensed to deliver this on behalf of The FFA.
Its aim is to help rebuild the strength and function of your body after pregnancy - no matter how long ago that was! We work on the foundations of your body to help you lose your "mummy tummy", re-activate and strengthen your core/pelvic floor muscles, re-align your posture and lose excess belly fat. The method is holistic, addressing both boosting the strength and power of your body AND your mind. We not only want to make you strong on the outside, but we want to make you feel powerful, strong and confident on the inside too.
Our Method has two stages…
Stage 1 - The 'Early Days' Guide
Aimed at new mums in the immediate days and weeks post-childbirth. Although, our 'early days' deep core & pelvic floor exercises are covered in this guide, this stage is less about exercise and more about offering tips and guidance on protecting your mind and body, at this time. The guide aims to encourage a quick, smooth recovery from pregnancy and childbirth.
Advice & guidance provided on:
Help to understand and accept the changes your body and mind have undergone during pregnancy
The importance of mastering the ABC's when rebuilding your body's foundations (Alignment, Breathing & Core)
The importance of 'Early Days' gentle pelvic floor/deep core activation exercises
Exposing the "truth" behind motherhood – honest accounts and body images of those early days of motherhood from ourselves and the many the women that we have worked with over the years
Advice and guidance on the first steps to losing the "mummy tummy" and the difference between a perfectly healthy: toned or wobbly, smooth or stretch-marked tummy (which we shouldn't be told we have to lose) and a mummy tummy which we really could do with losing for the sake of our health (one which may have abdominal separation or weakness in the core/pelvic floor muscles).
Basic, realistic and healthy nutritional advice
C-section healing advice
Safe daily activity tips - to aid the recovery of your body – picking up that heavy car seat right, laying the baby down correctly, bending down and rising out of bed
Safe guidance on the do's & don'ts of post-natal exercise for when you are ready to move onto the next stage of re-building your fitness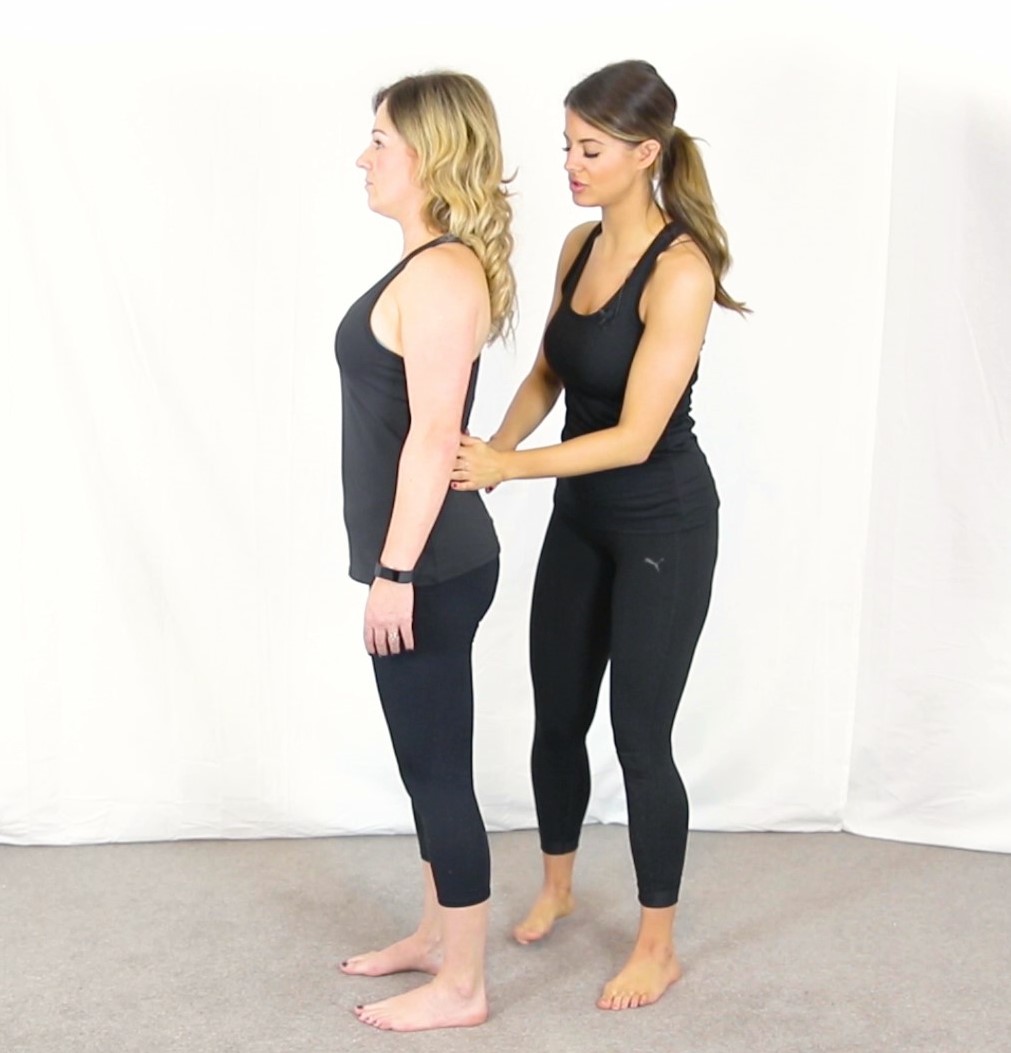 Physical activities include:
Our 'early days' gentle pelvic floor & deep core activation exercises – safe to do in the days following childbirth
Posture awareness – learn how to stand, sit and move correctly in these early weeks following childbirth to aid healing and re-alignment of your body
Correct breathing patterns practice
Guided motivational meditation – to help you de-stress and relax
Short, simple mental activities to help keep your mindset positive
There is a huge amount of advice given during this stage of the method for new mums. Hopefully it can help make those early days and weeks of motherhood a little less of a challenge for you, to ensure you can happily enjoy this precious time with your little one.
Stage 2 - Post Natal Fitness Programme
A safe and effective springboard into exercise after childbirth. This stage of the method is a full post-natal fitness programme aimed at rebuilding your body's foundations. This programme aims to safely and progressively build your body and mind back up to a high level of fitness.
This post natal fitness programme will help to:
Re-set your mindset around the true benefits of fitness and help you to make realistic goals
Re-align your posture & fix pregnancy-related muscle imbalances
Re-build the strength of your pelvic floor using whole-body movements
Switch back on lazy glutes (bottom muscles), inner & outer thighs, back & deep core muscles for a stronger, better functioning core
Bring your shoulders back into alignment
Close any abdominal separation (diastasis recti)
Strengthen your joints and whole body
Ensure you are breathing correctly to reduce pressure on your core/pelvic floor
Ensure you are armed with relaxation techniques to reduce your stress levels
Delve deeper into healthy nutritional guidance - aiming for lifelong healthy nutritional habits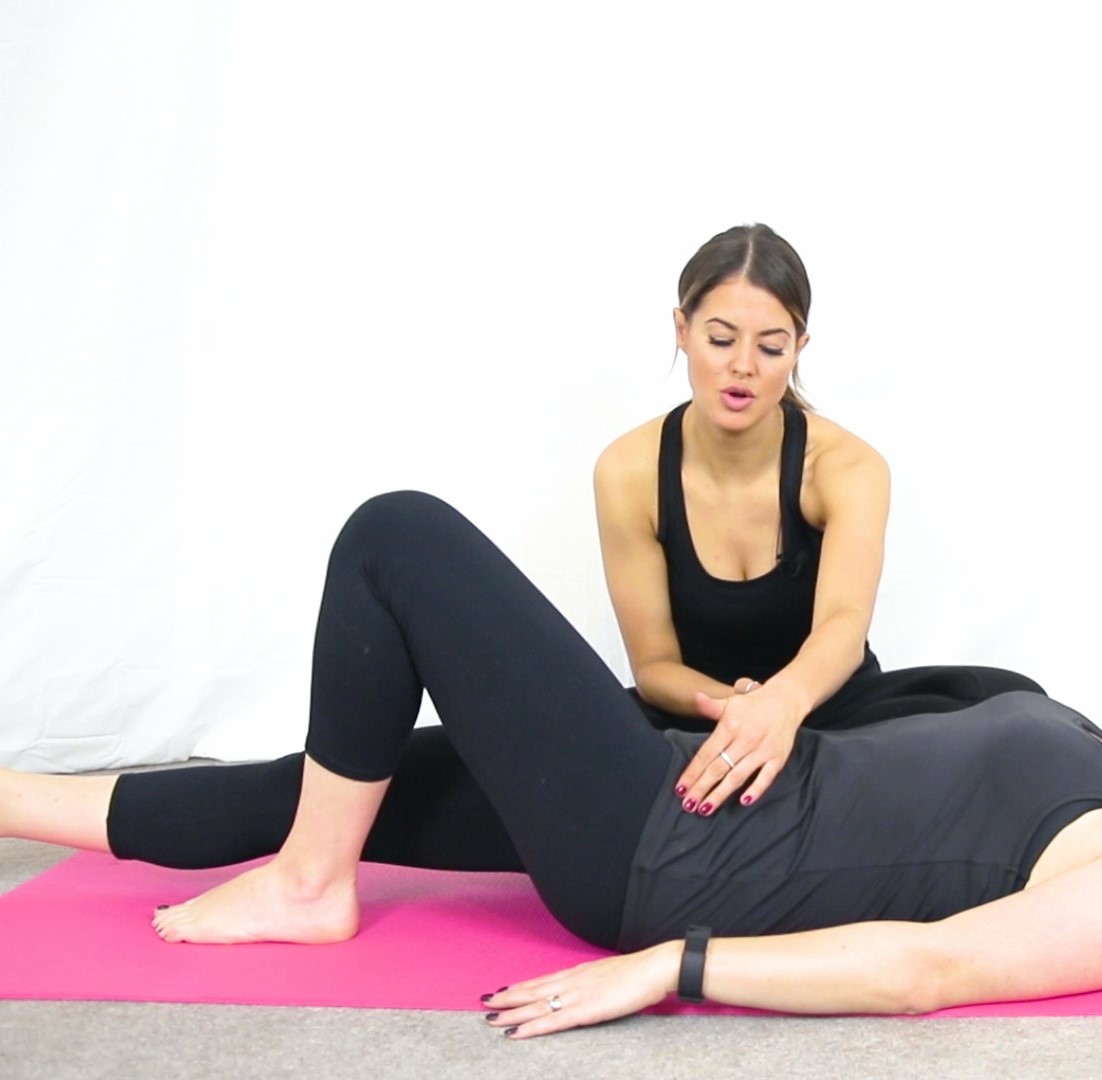 Our video exercise library includes activation and strength exercises which increase in difficulty as you progress, as well as effective post-natal mobility exercises and stretches. Each exercise is clearly demonstrated and explained in every video.
Not only for new mums, but those who have had children many years ago, who have never re-strengthened their body's foundations after pregnancy and either now suffer from aches and pains, pelvic floor dysfunction or lack physical fitness. Those who are finally ready to invest some time in themselves and begin exercising safely.
How can I undertake the Mummy Tummy Method?
We have designed our method, so that it is available in a variety of formats depending on your location and budget.
Please click on the following tabs to read more about each in more detail…